home | dream | departments | vision | values | coming up | gallery | conferences | contact us | history | sermons
Welcome to Hope Conferences.

Here at HCC we have a range of Conference Facilities designed to accommodate a wide variety of events. Offering a friendly, personal service that is geared specifically to your individual needs. We aim to make your day run as smoothly as possible.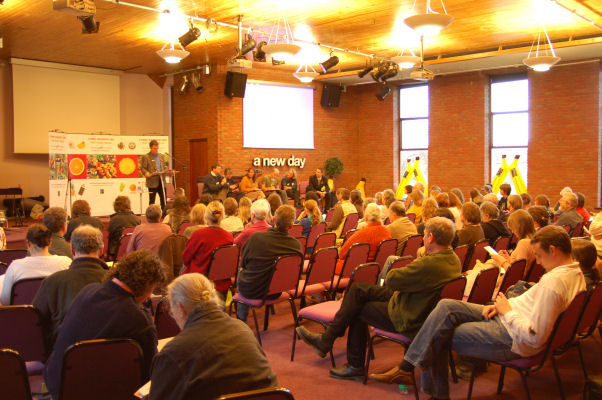 What do we offer?
We have a number of rooms available that cater for groups of two or three, up to 350 people.
Ground Floor:
Main Hall: seats up to 230 (air conditioned)
Minor Hall: seats up to 100 (air conditioned)
(Both these rooms can be used as one hall to seat up to 330 people
Lounge Room 1: seats up to 5.
Entrance and Information area : -Suitable for conference organisers workstation.
Room 4: seats up to 25.
Lounge Room, leather sofas in an informal setting, seats 20.
Quality restrooms, Baby changing and disabled facilities

Lower Floor:
Conference Room: sits up to 20

Please click here to see a plan of the centre and also look at the rooms in more detail.
We also offer FREE car parking for up to 90 cars on our on site Car Park, now covered by CCTV. Hope is also only 7 minutes walk from the Railway Station.

To make a booking or for further details, prices and conditions of hire, please contact the church and ask to speak to Simon Curgenven, our Conference Manager, he will be pleased to send you a brochure.

Please note, due to high demand, bookings are taken on a first-come-first-served basis.
We can also offer buffet and refreshment packages to suit your group, please speak to Simon for details.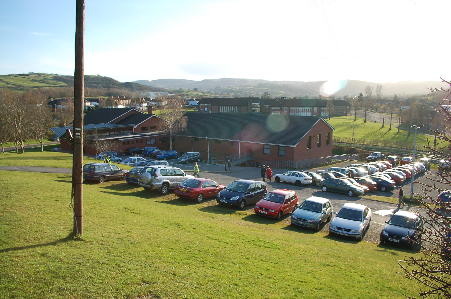 A Quote from the Welsh Fairtrade Forum, who recently held an event at Hope:
"We have never been to a better conference venue."
A Quote from the Wales Forest Business Partnership
"Your attentiveness was appreciated, and noticed by a number of the delegates, many of whom were impressed by the event organisation and quality of the venue."